Sandy Pars & Tiki Bars
We love golf, the ocean, and coconut rum... We rep The Dirty Myrtle aka Myrtle Beach SC. Our products are inspired by the great golf, beautiful beaches, good eats, righteous tunes, and the chill vibes we have here in Myrtle Beach.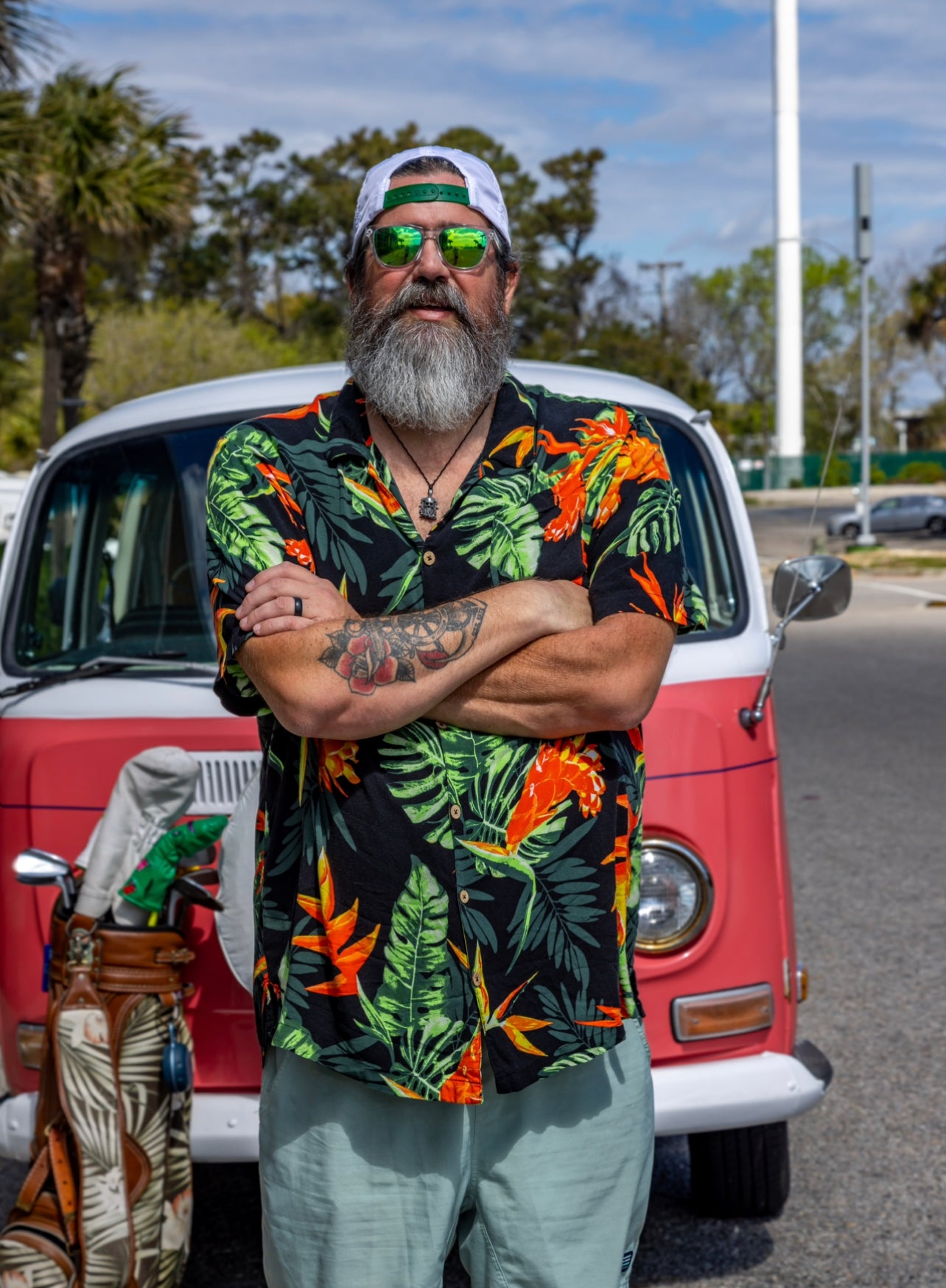 Salty
Salty's love for the game of golf and the ocean inspired him to create The Salty Golfer brand ~ a lifestyle of ocean breezes, sandy pars, music, and tiki bars.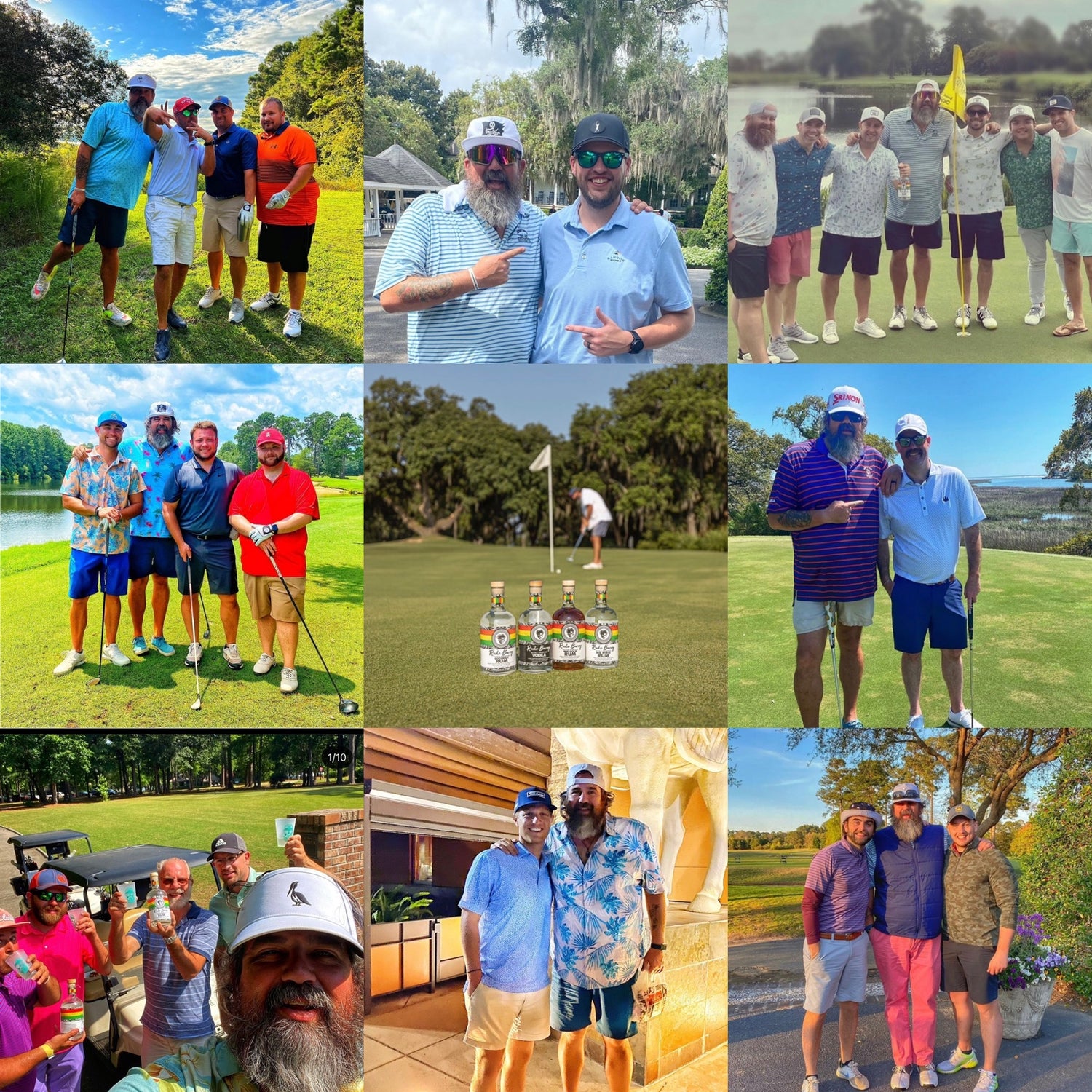 The Salty Squad
All are welcome to join the Salty Squad... and membership is free, but we do have one rule at the Dirty Myrtle Golf Club: Slow Play is frowned upon but Fast Drinking is encouraged.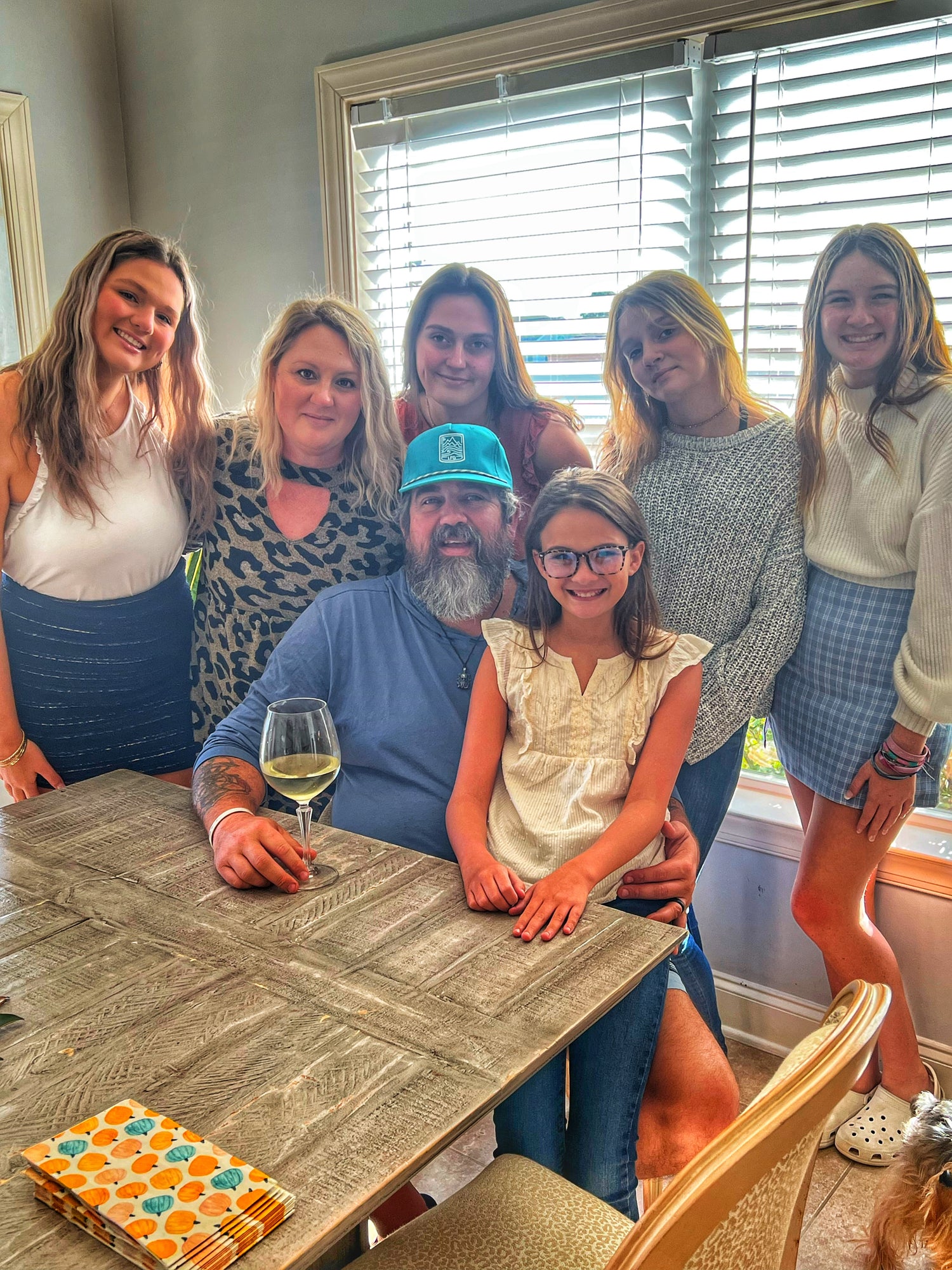 The Family
Family is very important to the success of The Salty Golfer brand. Without the love and support of my wife Katie and our five girls, family members, and a few very dear friends this dream might never became a reality.
Checkout our podcast Welcome to Puttsville on Spotify, ITunes, and most podcast outlets.